We are moving to new lockdowns all over the world now and we want to talk about web-conferences in Odoo today.



So if you need a module that can handle long discussions, you must try BigBlueButton integration from CR&D. It works with the concept of Rooms. In every Room Moderator can create and manage meetings for an unlimited number of guests. So you have to start meeting and share the guest link with attendees. No needs for registration on third party services or download of client applications.
It is the integrated with standart Odoo Calendar app and you can schedule a web-conference with few clicks. Fifteen minutes before the
meeting starts the link for web-conference will be created. The meetings work for employees, as well for your customers.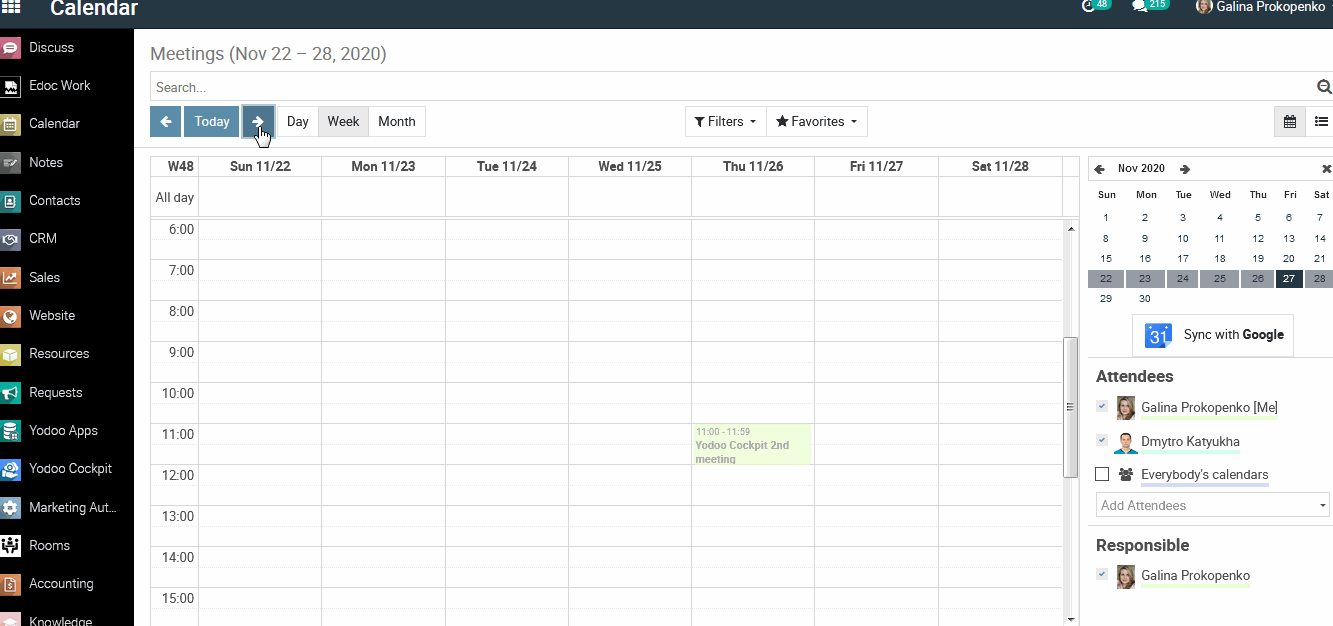 This is the easiest way to host a conference, webinar or workshop. You can share your screen and presentation, use text messages in general and private chats.

Recording is available too. After completing the recording you can share the record link. Also you can create conduct or voting, use audio and video files.

The number of users and meeting time are unlimited. You can host either 1 person or 1000. You can share your host rights and create separate work groups for employees in one meeting to unite the workspace.
There is one more great feature - it is an integration with a customer portal. Provide the service for your customers so they can create Rooms and start online meetings via portal UI.
Also BigBlueButton is integrated with the Odoo HR module. You can create the Room for your employee, and the system will track employee's attendance as time spent by this employee in this room. As a benefit, this approach significantly improves communication inside the company: if you need to ask someone for some questions, you can just visit his room and start conversation, without any need to waste time on chatting.